The platform offers genome and transcriptome analysis tools, as well as expertise for NGS projects (RNAseq, Single cell and Spatial omics…)
Tous / All
Plateform leader
Technical staff
Engineer - GeT-Sante platform
Emeline LHUILLIER
Engineer in GeT-Santé Core Facility
Emeline Lhuillier received her Master degree in Molecular Biology option Genetics and Biodiversity Management, from the Pierre & Marie Curie University, Paris, France, in 2005. After several experiences in conservation biology and population genetics labs, she joined the Genome and Transcriptome Core Facility (GeT, Toulouse, France) in May 2011 as a Next Generation Sequencing Engineer in INRAE. Still working as an engineer on GeT, she was recruted in the French National Institute of Health and Medical research in 2014 on an other site of the core facility, and finally joined the I2MC lab in September 2018.
Since January 2020, Emeline Lhuillier is co-manager of the GeT-Santé platform with Frédéric Martins, and offers her expertise to research teams from the health community for advising and conducting their RNA-seq (or broader NGS) projects.
Main domains of expertise: Next Generation Sequencing, RNA-sequencing, Genomics, Transcriptomics
Engineer - GeT-Sante platform
Frédéric MARTINS
Engineer on the GeT-Sante platform
Career path
Frédéric Martins obtained his Licence Professionnelle in Biotechnologies, specialising in Techniques and Applications in Cellular and Molecular Biology, from the Université Victor Segalen, Bordeaux, France, in 2003. After several experiences in the field of human genetics and antibody production, he joined the Genome & Transcriptome Platform (GeT, Toulouse, France) in January 2008, as an assistant-engineer in QPCR and HD genotyping at INRAe. Still as an assistant-engineer at GeT, he was recruited at Inserm in 2012 on another site of the platform at I2MC. In 2018, he passed the competitive examination for engineer.
Since January 2020, Frédéric Martins is co-responsible for the GeT-Santé platform with Emeline Lhuillier, and offers his expertise to research teams of the Health community to advise them and carry out their Single Cell Omics projects.
Field of expertise
Single Cell Omics, QPCR, ddPCR, Transcriptomics.
DNA/RNA QUALITY CONTROL
Provision of instruments (Nanodrop, Fragment Analyzer, etc.), training in their use or performance of controls, assistance in data interpretation.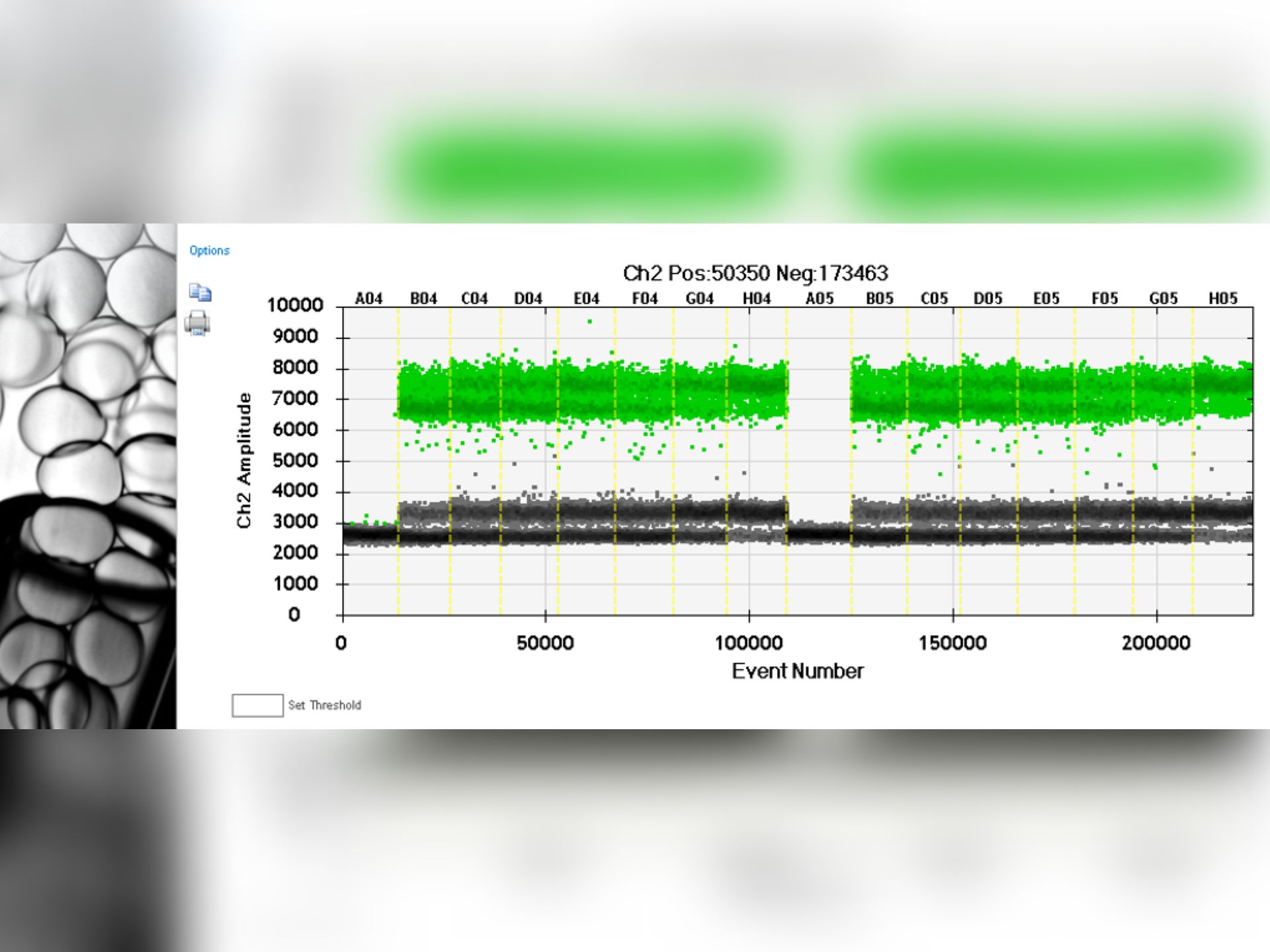 QPCR / DDPCR
Provision of several instruments: qPCR 96 or 384 wells, QX200.
Training in their use and support in the design of projects according to the applications.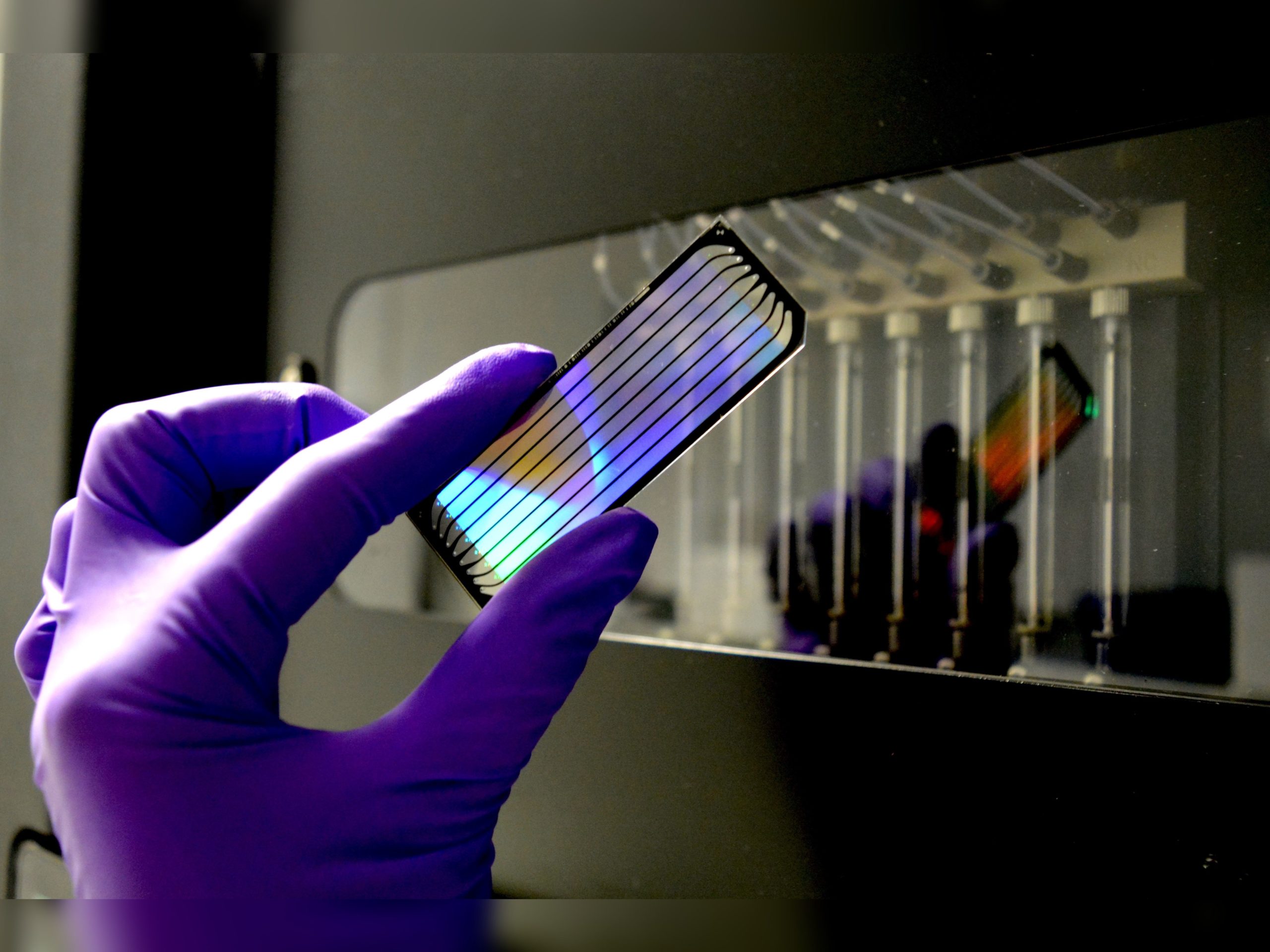 NGS LIBRARY DEVELOPMENT
RNAseq, ChIPseq, WGS…: support in project design, library construction, coordination with sequencing and bioinfo analysis platforms.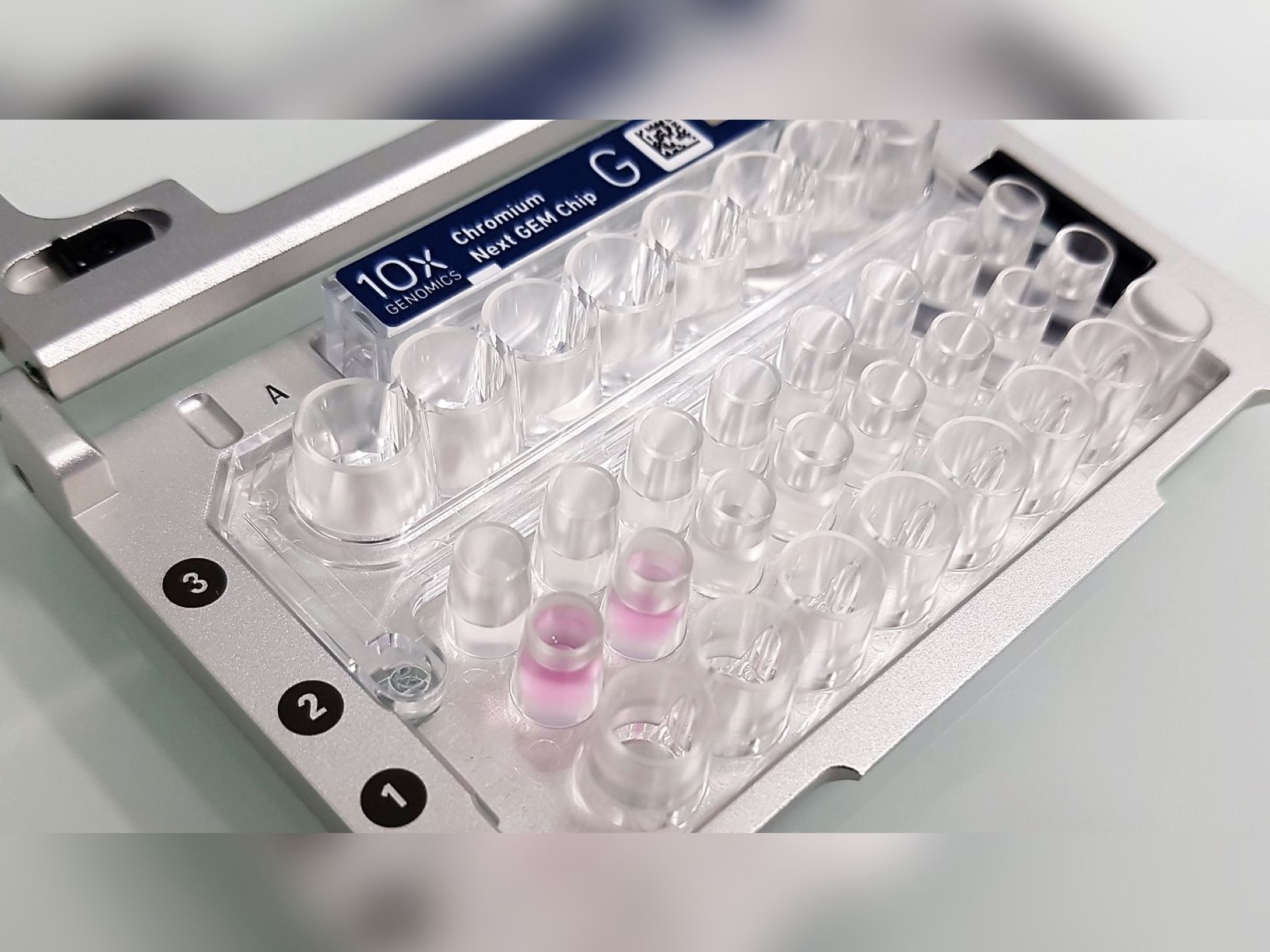 SINGLE CELL & SPATIALS OMICS
Taking charge of projects in close interaction with the research team (collaboration, partnership) of single cell 3′ RNAseq, CITE-seq, 5'VDJ, cell hashing, etc…
Here is an exhaustive list of the equipment offered by the GeT-Santé platform…)
Booking schedule for instruments that can be used independently after training and accreditation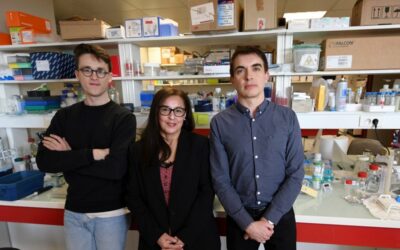 Un article de la Dépêche du Midi évoque les...
read more
Tamoxifen Accelerates Endothelial Healing by Targeting ERα in Smooth Muscle Cell. Zahreddine R, Davezac M, Smirnova NF, Buscato M, Lhuillier E, Lupieri A, Solinhac R, Vinel A, Vessieres E, Henrion D, Renault M-A, Gadeau A-P, Flouriot G, Lenfant F, Laffargue M, Metivier R, Arnal J-F, Fontaine C.
Circulation Research, 2020. Pubmed
Single-cell RNA sequencing unveils the shared and the distinct cytotoxic hallmarks of human TCRVδ1 and TCRVδ2 γδ T lymphocytes. Pizzolato G, Kaminski H, Tosolini M, Franchini D-M, Pont F, Martins F, Valle C, Labourdette D, Cadot S, Quillet-Mary A, Poupot M, Laurent C, Ysebaert L, Meraviglia S, Dieli F, Merville P, Milpied P, Déchanet-Merville J, Fournié J-J. Proceedings of the National Academy of Sciences, 2019. Pubmed
Single-Cell Analysis Reveals Heterogeneity of High Endothelial Venules and Different Regulation of Genes Controlling Lymphocyte Entry to Lymph Nodes. Veerman K, Tardiveau C, Martins F, Coudert J, Girard J-P. Cell Reports, 2019. Pubmed
Niacin induces miR-502-3p expression which impairs insulin sensitivity in human adipocytes. Montastier E, Beuzelin D, Martins F, Mir L, Marqués MA, Thalamas C, Iacovoni J, Langin D, Viguerie N. Int J Obes (Lond). 2018. Pubmed
Caloric Restriction and Diet-Induced Weight Loss Do Not Induce Browning of Human Subcutaneous White Adipose Tissue in Women and Men with Obesity. Barquissau V, Léger B, Beuzelin D, Martins F, Amri EZ, Pisani DF, Saris WHM, Astrup A, Maoret JJ, Iacovoni J, Déjean S, Moro C, Viguerie N, Langin D. Cell Rep. 2018. Pubmed


Inserm/UPS UMR 1297 - I2MC Institut des Maladies Métaboliques et Cardiovasculaires
1 avenue Jean Poulhès - BP 84225 - 31432 Toulouse Cedex 4
Tél. : 05 61 32 56 00
Horaires
Du lundi au vendredi
8h30 - 12h30 / 13h45 -16h45