The platform offers histology services on paraffin-embedded or frozen tissue: sections, staining, support and advice for all your projects.
Tous / All
Plateform leader
Technical staff
Scientific adviser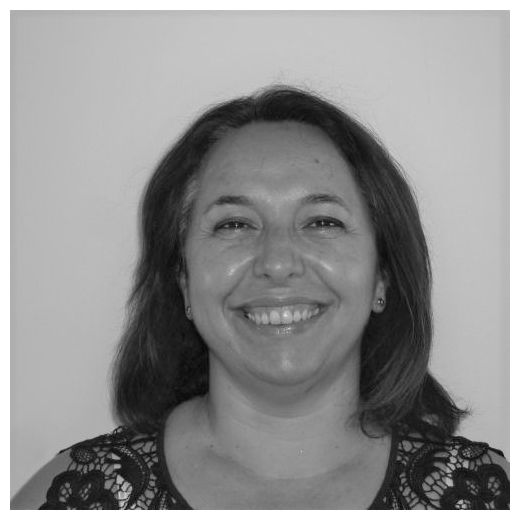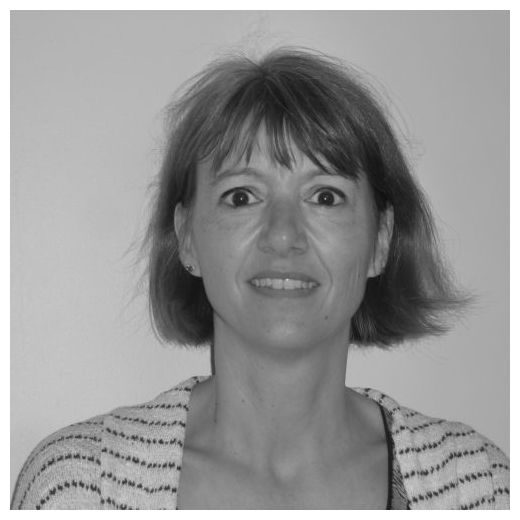 Plateform leader
Christèle SEGURA
Engineer in Histology Core Facility
After studying at the University of Sciences and Techniques of Languedoc in Montpellier, she obtained a DEA "Adaptations and survival in extreme environments" issued by the Jean Monnet University of Saint-Etienne. Technician in the "Neurobiology of Rhythmic and Seasonal Functions" laboratory at the University Louis Pasteur in Strasbourg then in the "Histology-Embryology" laboratory of the Faculty of Medicine of the University of Paul Sabatier in Toulouse, she deepens her knowledge in histology. After 17 years spent on the Vectorology platform of the CRCT (INSERM / Université Toulouse 3) where she acquired solid skills in the production of viral vectors, cloning and cell culture, she joined the I2MC to take responsibility for the histology platform and bring its skills and know-how to the scientific community.
Areas of expertise: Histology, Immunohistochemistry, In Situ hybridization, cell culture, vectorology
MCU-PH
Céline GUILBEAU-FRUGIER
Medical Doctor, Physician-scientists doctor
Career path
Céline is a pathologist, a forensic medical doctor and the director of an electron microscopic platform. She obtained her PhD degree in pharmacology in 2012 at the university of Toulouse. She joined our team in 2013 wherein she developed the use of electron microscopy to explore the cardiac tissue.
Main domain of expertise
Myocardial morphology, electron microscopy, histology
SCIENTIFIC COMMITTEE
| | |
| --- | --- |
| Céline GUILBEAU-FRUGIER |   Barbara GARMY-SUSINI |
| Coralie FONTAINE |   Marie MARQUES |
| Alexia ZAKAROFF-GIRARD |   Alicia VAUCLARD |
INCLUSION
Inclusion of your samples in paraffin blocks.
SECTION
Production of your tissue sections from frozen or paraffin embedded samples.
COLORATION
The platform performs routine or special staining on frozen or paraffin tissue sections for you.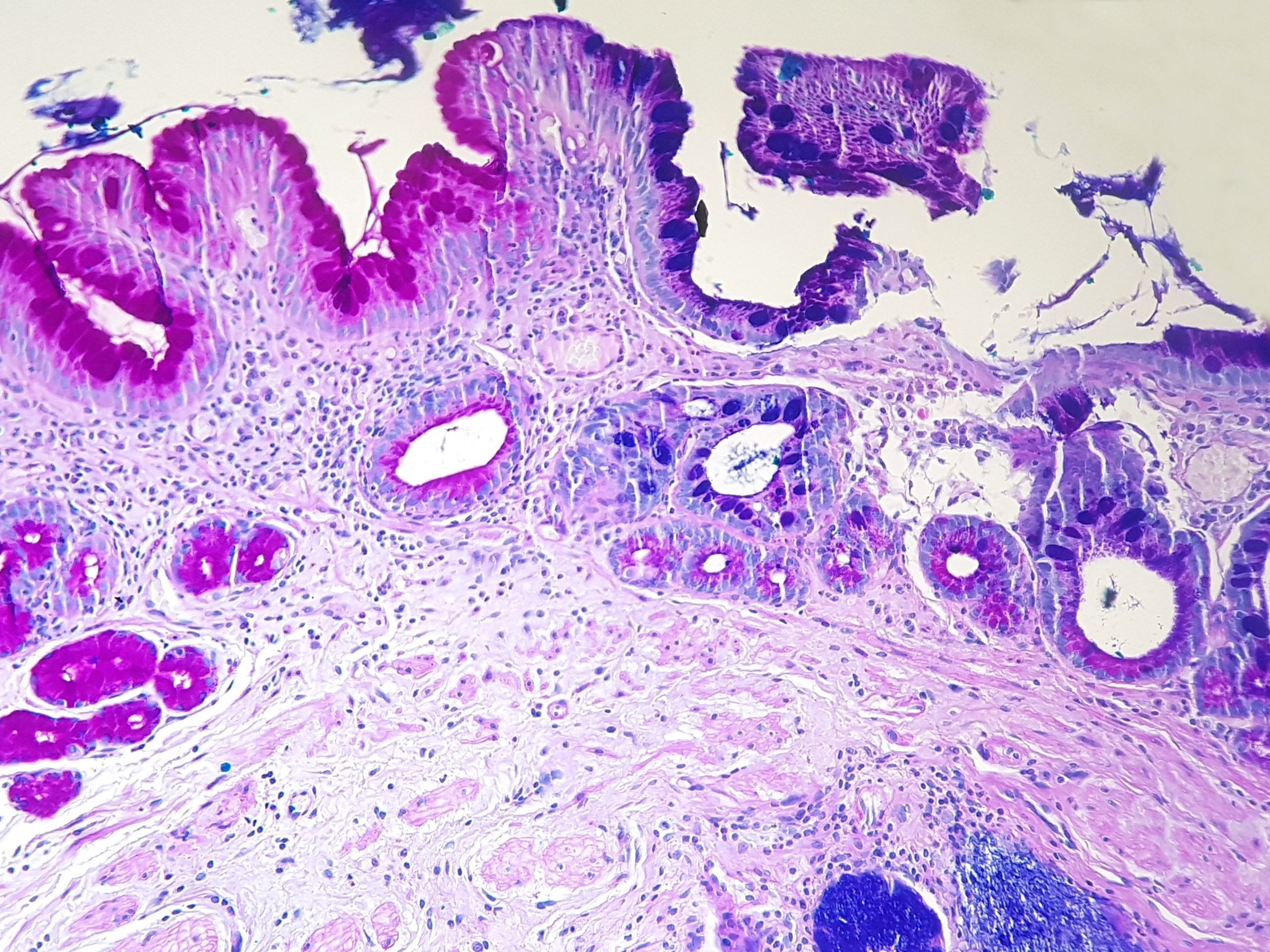 TRAINING, EXPERTISE
 Practical training in the use of the equipment…
– Advice on sample preparation…
– Assistance in setting up your projects…
Cryostats
– 2 cryostats Thermo NX50 are available on the platform
Thermo NX50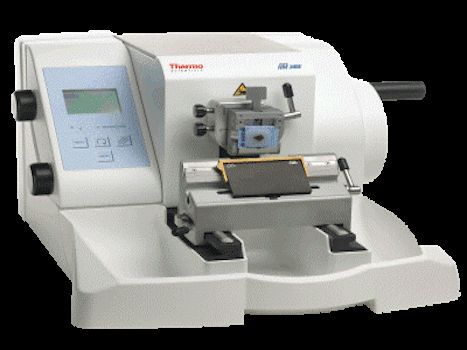 Microtomes
– 1 microtome equipped with a Niagara transfer system
MM France UM340E
– 1 microtome Leica RM 2245
Automate
– 1 automatic staining machine
Autostainer XL/Leica
Inclusion
– 1 automatic dehydration machine
STP-121/MMFrance
– 1 station for inclusion
LEICA EG1150C / EG1150H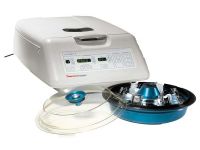 Cytospin
– 1 cytospin 4 Thermo Scientific
Booking cryostats and microtome
(after prior training)
Ordering services on a contract basis
(for holders of an @inserm.fr address)
eIF4A inhibition circumvents uncontrolled DNA replication mediated by 4E-BP1 loss in pancreatic cancer. David Müller, Sauyeun Shin, Théo Goullet de Rugy, Rémi Samain, Romain Baer, Manon Strehaiano, Laia Masvidal-Sanz, Julie Guillermet-Guibert, Christine Jean, Yoshinori Tsukumo, Nahum Sonenberg, Frédéric Marion, Nicolas Guilbaud, Jean-Sébastien Hoffmann, Ola Larsson, Corinne Bousquet, Stéphane Pyronnet, Yvan Martineau. JCI Insight. 2019. Pubmed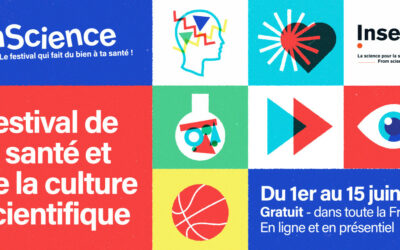 From June 1 to June 15, 2023, the 3rd edition of...
read more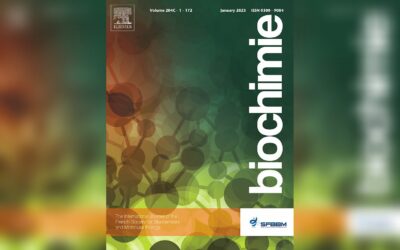 Does housing temperature influence glucose...
read more


Inserm/UPS UMR 1297 - I2MC Institut des Maladies Métaboliques et Cardiovasculaires
1 avenue Jean Poulhès - BP 84225 - 31432 Toulouse Cedex 4
Tél. : 05 61 32 56 00
Horaires
Du lundi au vendredi
8h30 - 12h30 / 13h45 -16h45