MetaDiab – Pathophysiology of Metabolic Disorders and Diabesity
The team MetaDiab uses a highly translational medicine approach of the study of metabolism combining innovative cell and mouse models to decipher molecular mechanisms of metabolic disorders, and clinical studies in nutrition and exercise with deep phenotypic investigation. The team aims at understanding the biological determinants and molecular mechanisms of metabolic disorders in various pathophysiological contexts (obesity, aging, type 2 diabetes, physical inactivity). Using a highly integrative bedside-to-bench approach, we investigate novel targets and mechanisms in cell and mouse models as well as in humans. Our projects are focused on the underlying mechanisms of insulin resistance, lipid droplet and metabolic dysfunction in skeletal muscle and adipose tissue, as well as their crosstalk in metabolic regulation and diseases
Tous / All
Team leader
Researchers
Clinicians
Post Doctoral fellows
Students
Technical staff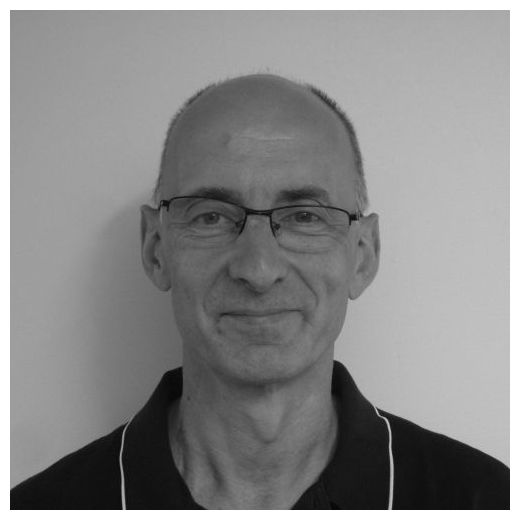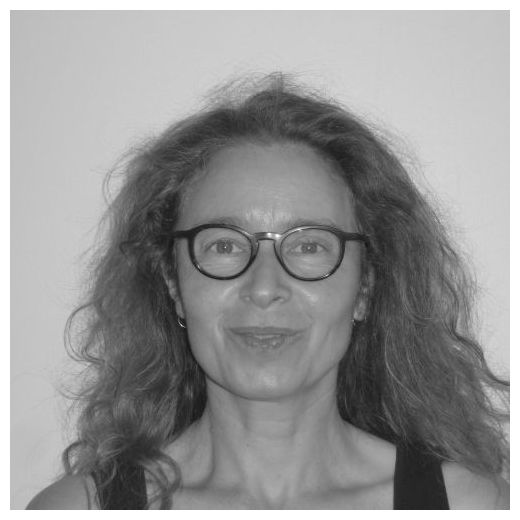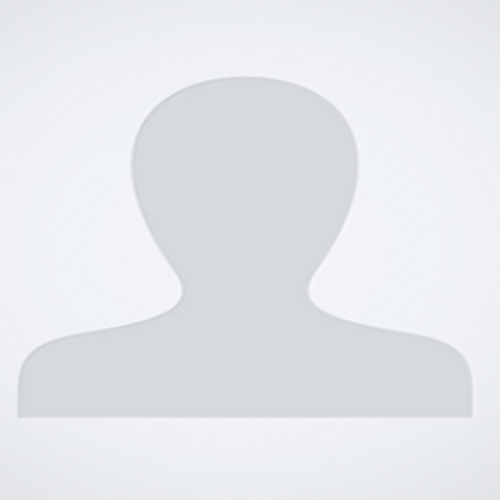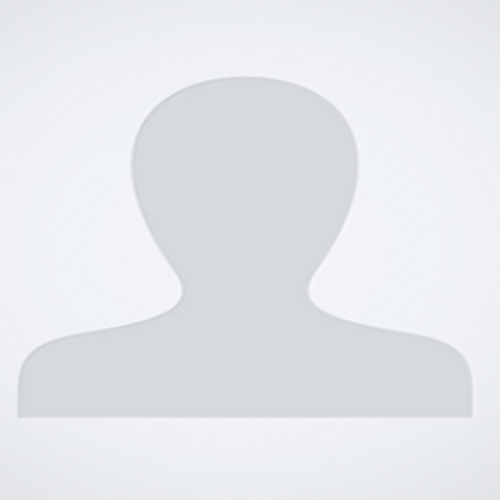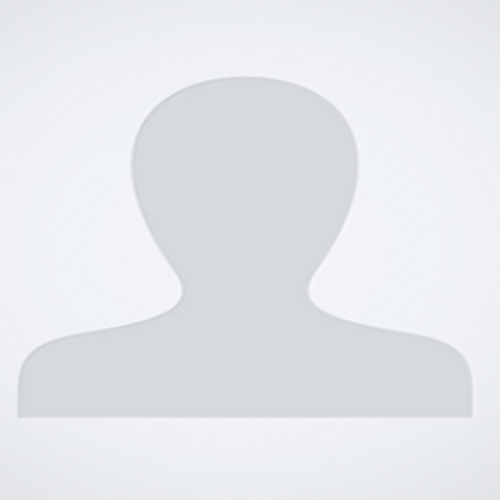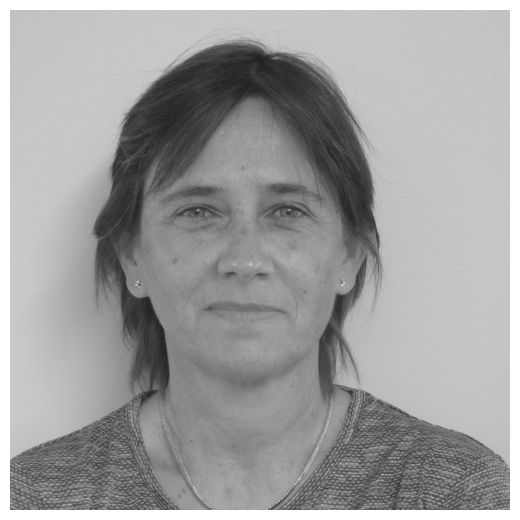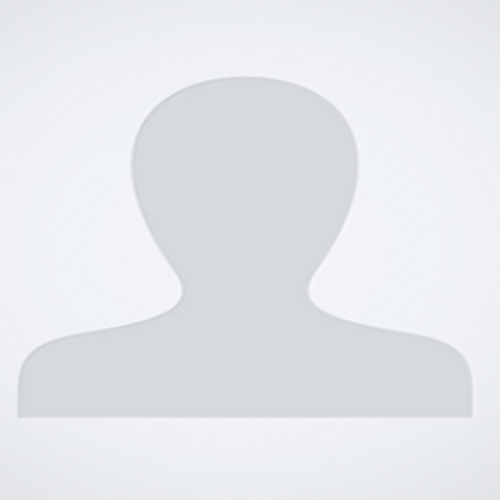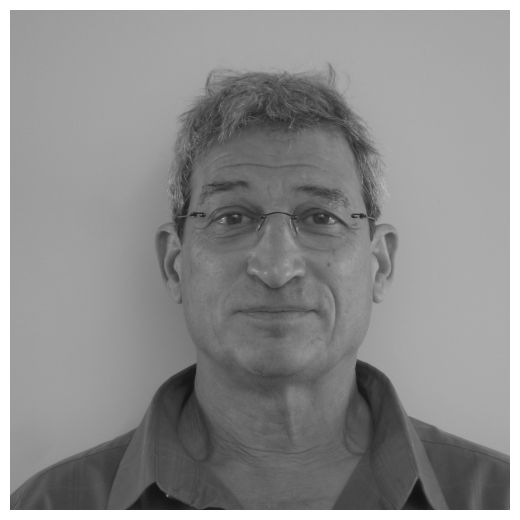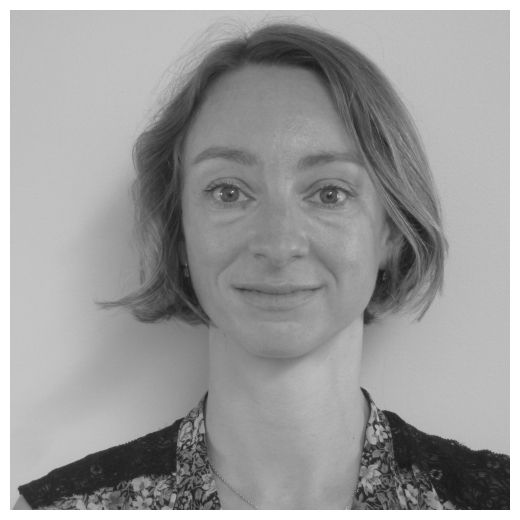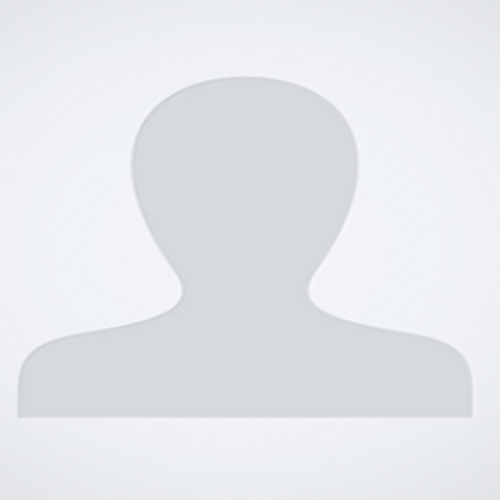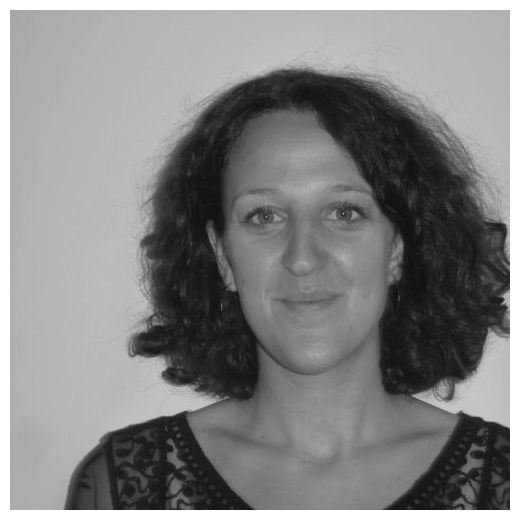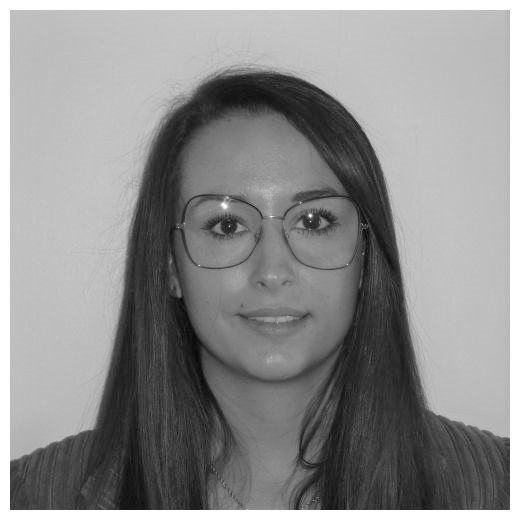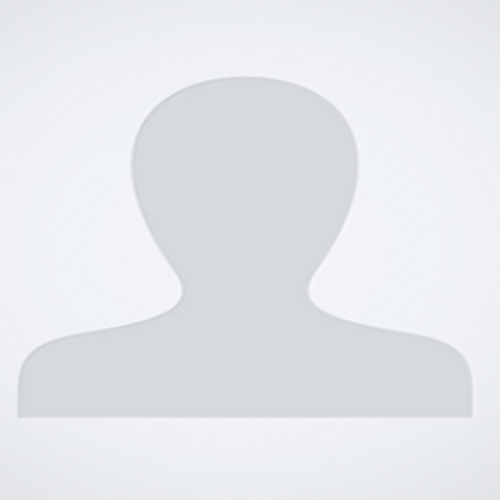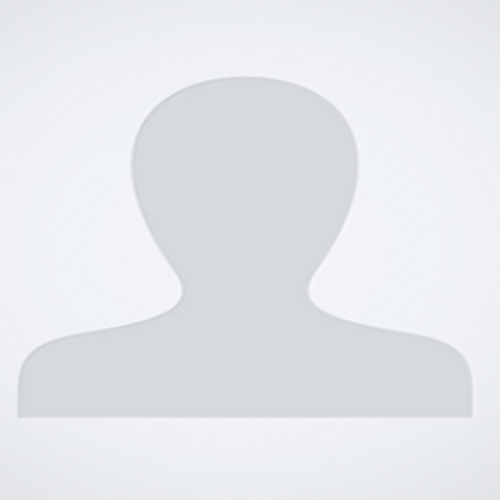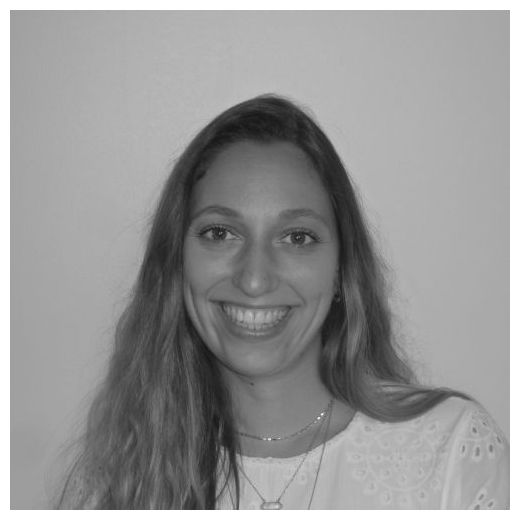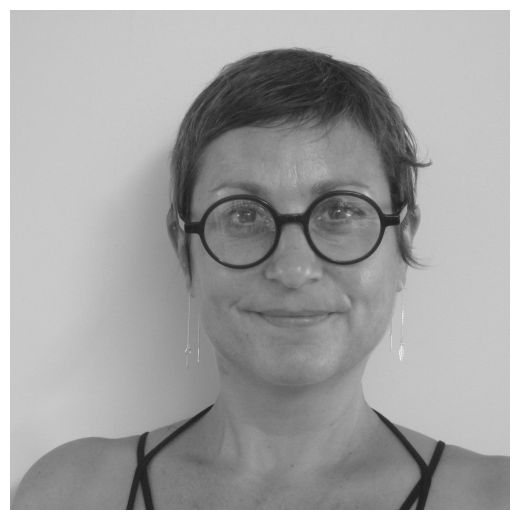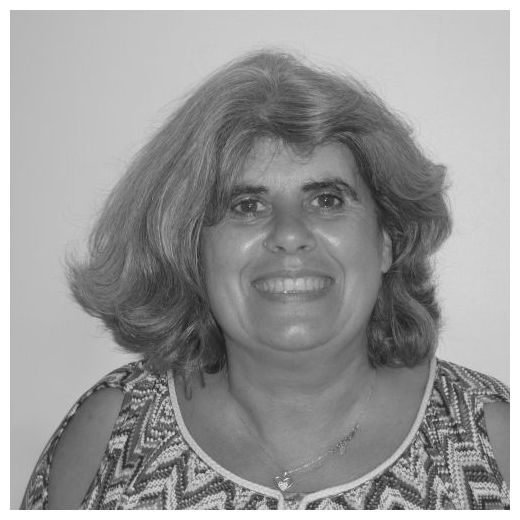 Team leader
Cédric MORO
Research director (INSERM)
Cedric Moro received a PhD in 2005 and Habilitation in 2012 in Pathophysiology from Paul Sabatier University, Toulouse, France. He is currently Research Director at Inserm and head of Team MetaDiab at I2MC, Inserm/Paul Sabatier University UMR1297.
Career path
After a 3-year post-doctoral fellowship at the Pennington Biomedical Research Center (Baton Rouge, USA), he was appointed Research Investigator at Inserm in 2008. He was the recipient of the Young Investigator Award of EASO in 2004 and the Auguste Loubatières Award of SFD in 2020.
Main domains of expertise
Physiopathology ; Metabolism ; Nutrition ; Exercise ; Obesity ; Type 2 Diabetes
Co-team leader / I2MC Director
Dominique LANGIN
Veterinary doctor-PhD
Co-leader METADIAB Team, I2MC Director.
Dominique Langin, DVM PhD, is university professor/hospital practitioner and a member of Institut Universitaire de France. He is studying metabolism in the context of obesity and diabetes and has led research teams and unit in that field.
Main domains of expertise
Obesity, diabetes, metabolism, adipose tissue
Associate Profesor
Virginie BOURLIER
Principal scientist
Pierre-Damien DENECHAUD
INSERM researcher
His research aims to decipher the dialogue between metabolic organs to understand the pathology of metabolic diseases such as obesity, diabetes and liver diseases. Briefly, he focuses on understanding how adipose tissue dialogues with the liver and the whole body.

Career path
After obtaining his PhD in 2009 at the Cochin Institute (Paris, France), Pierre-Damien performed postdocs at the Salk Institute (CA, USA), the Institute of Molecular Genetics in Montpellier (France) and the Department of Physiology at the University of Lausanne (Switzerland). He arrived in Toulouse at the end of 2017 where he was recruited.
Associate Profesor
Isabelle HARANT
Associate Profesor
Dominique LARROUY
Associate Profesor
Claire LAURENS
Associate Profesor
Claire Laurens' projects focus on understanding the inter-organ communication between skeletal muscle and other metabolic organs in response to exercise. She is also interested in the metabolic and anabolic disorders induced by physical inactivity and aging at both muscle and whole-body levels.
Main domains of expertise
Skeletal muscle, lipids, metabolic flexibility, energy metabolism, inter-organ crosstalk, exercise, physical inactivity, translational research.
Associate Profesor
Etienne MOUISEL
Associate Profesor
Career path
2007: PhD degree – Exercise physiology & neuromuscular diseases. 2007-2011 : Postdoctoral fellow – Skeletal muscle physiopathology. Since 2011: Assistant/Associate Professor – Animal physiology / Lab: adipose metabolism, lipolysis, metabolic organs cross-talk, diabetes, obesity.
Main domains of expertise
Physiology, animal experiments, adipose tissues, skeletal muscle
Principal scientist
Geneviève TAVERNIER
CNRS researcher
Career path
PhD in Human Physiopathology from Paul Sabatier University in 1996, Toulouse, France. Post-doctoral internship from February 1996 to August 1998 at the Institut Cochin de Génétique Moléculaire, Paris, France. Recruited at the CNRS in 1998 and has been working in the same laboratory since then, successively named Laboratory of Research on Obesity and MetaDiab. Mainly in charge of the creation of new animal models by additive transgenesis and thanks to the CRISPR/Cas9 system.  In charge of part of their phenotypic characterisation using in vivo, ex vivo and in vitro approaches.
Deputy director of the Inserm unit UMS006 from 2011 to 2015 and head of the transgenesis service of this unit from 2011 to 2020.
Main domains of expertise
Transgenesis and animal manipulation, metabolism, adipose tissues, inter-organ dialogues.
Principal scientist
Nathalie VIGUERIE
Researcher
Multiomics in clinic to discover new genes and pathways involved in the pathogenicity of obesity. Scientific coordinator of I2MC Bioinformatics Core Facility. Member of the PHASE Research Division of INRAE. Coordination of JPI HDHL miRDiet project and Genomics Research Line of FP6 DiOGenes Diet, Obesity and Genes project. Teaching activities with functional genomics sessions in Masters
Main domains of expertise
Obesity, adipokines, biomarkers, -omics, network analyses, missing data imputation
Clinician
Sylvie CASPAR-BAUGUIL
PharmD-PhD
Doctor in Pharmacy, she received her Ph.D degree in Immunology in 1993 and Habilitation (HDR) in Pathophysiology in 2008 from the Paul Sabatier University, Toulouse, France. She joined our team in January 2010 in the field of metabolic disorders associated with obesity
Main domains of expertise
Biochemistry, fatty acid metabolism, lipid analyses, nutrition
Clinician
Isabelle DE GLISEZINSKI
Clinician
Emilie MONTASTIER
MD-PhD
Emilie Montastier is an associate professor in Endocrinology Diabetology Metabolic Diseases and Nutrition at the Paul Sabatier University, Toulouse, France. She is an endocrinologist at the Toulouse University Hospital. She defended her PhD Thesis in the lab in 2014 with a topic about obese patients adipose tissue omics to understand the adaptive mechanisms after a weight loss. She is involved in many clinical studies.
Post-doctoral fellow
Elena GRISETI
PhD student
Camille FOURNES
PhD student
Laurie FRANCES
PhD Student

Career path
Laurie Frances completed Pharmacy studies and received a Master degree in Physiology from the Paul Sabatier University, Toulouse, France, in 2020. She started a PharmD and a PhD in our team in October 2020, both in the field of adipose tissue secretions at the MetaDiab lab, INSERM U1297.
Main domains of expertise
Biochemistry, Cellular Biology, Pharmacology
PhD student
Marlène LAC
PhD Student
I obtained a Master's degree in Digestive Health and Nutrition at the Paul Sabatier University of Toulouse in 2021. I joined the team in January 2021 for a M2 internship and I am pursuing since October 2021 with a PhD, which aims to determine the key role of the ANP/GCA system in the control of brown adipose tissue functions. As well as to characterize new target genes of this pathway which could allow to identify new targets in the prevention or treatment of type 2 diabetes.
PhD student
Benjamin LAIR
PhD Student
Benjamin Lair graduated from the Ecole supérieure de biotechnologies de Strasbourg in 2017. He joined the team in 2019 when he was enrolled in the sport performance optimization master program at the Paul Sabatier University in Toulouse. His PhD work aims to understand the impact of sphingolipids on muscle metabolism.
PhD student
François-Xavier PATARCA
Engineer
Camille BERGOGLIO
Engineer
Career path
Camille Bergoglio received her Master degree in Health Biology option Pathophysiology from the Paul Sabatier University, Toulouse, France, in 2019. She joined our team in October 2019 as an engineer in the field of pathophysiology of metabolic disorders and diabesity at the MetaDiab Lab, INSERM U1297, I2MC.
Main domains of expertise
Cellular & Molecular Biology, metabolic flux studies and biochemistry
Technician
Stéphanie CASSANT-SOURDY
Technician
A graduate in animal testing at the Toulouse Veterinary School in 2006, she joined our team in November 2020 on Obesity and Type II Diabetes, INSERM U1297. Stephanie began her career at the CRCT: surgery and imaging of small animals applied to pancreatic carcinogenesis.
Engineer
Aline MAIRAL
Ingeneer (INSERM)
Aline is specialized in molecular and cellular biology. His experience in the team allows her to provide valuable support to various projects. She also trains students and collaborators, manages data and responds to emergency calls. She is the team's lab manager.
Career path
Aline Mairal was graduated from a MSC from University Paul Sabatier in Toulouse in 1995. After a first experience at the Institute Curie in Paris, Aline joined the institute in 2000. She worked on different projects around the adipocyte, lipases and lipid and carbohydrate metabolism.
Main domains of expertise
Cloning, DNA and RNA experiments, cellular culture (cell lines and primary cells), biochemistry, radioactivity (isotopic tracer H3 and C14).
Engineer
Marie-Adeline MARQUES
Engineer Assistant
Holder of a BTS "Biological Analysis", I joined INSERM in January 1992 in Marseille. From 1994 to 2004, I worked at the Toulouse Clinical Investigation Center as a clinical research technician. In 2004, I joined the I2MC where I still carry out my duties
Main domains of expertise
Clinical research, dosages and cellular biologie, histology and imaging
Engineer
Laurent MONBRUN
Assistant engineer
Laurent Monbrun received his two-years technical degree in Biochemist option biochemistry and biological engineering from the Saliège Private high school, Toulouse, France, in 1999. He joined our team in february 2007 as an assistant engineer in the field of metabolic disease at the Metadiab, INSERM U1297.
Career path
Six years in a laboratory whose specialities were molecular and cellular biology. Two years to set up a technical platform specializing in mices assays. Engineer assistant in MetaDiab laboratory since 2007 ; my function is the genotyping/phenotyping of different murine lines.
Main domains of expertise
Animal experiments, genotyping and management of murines colonies, Analysis of nucleic acids by PCR or qPCR, Analysis of protein by western-blot, biochemical and cytotkines assays, cellular & molecular biology. ISO 9001:2015 et NFX 50-900:2016 accreditation in the Phenotyping Service.
Lipotoxicity and muscle dysfunction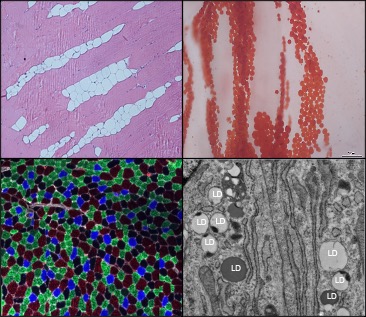 Coordinators : Virginie BOURLIER, Cédric MORO
Obesity, type 2 diabetes, aging and sedentarity are associated with defective lipid metabolism, adipose tissue dysfunction and ectopic lipid deposition in skeletal muscle. We study the role of inter/intra-muscular and intramyocellular lipid droplets dynamics as triggers of metabolic and functional impairments in skeletal muscle.
Adipocyte lipid droplet dysfunction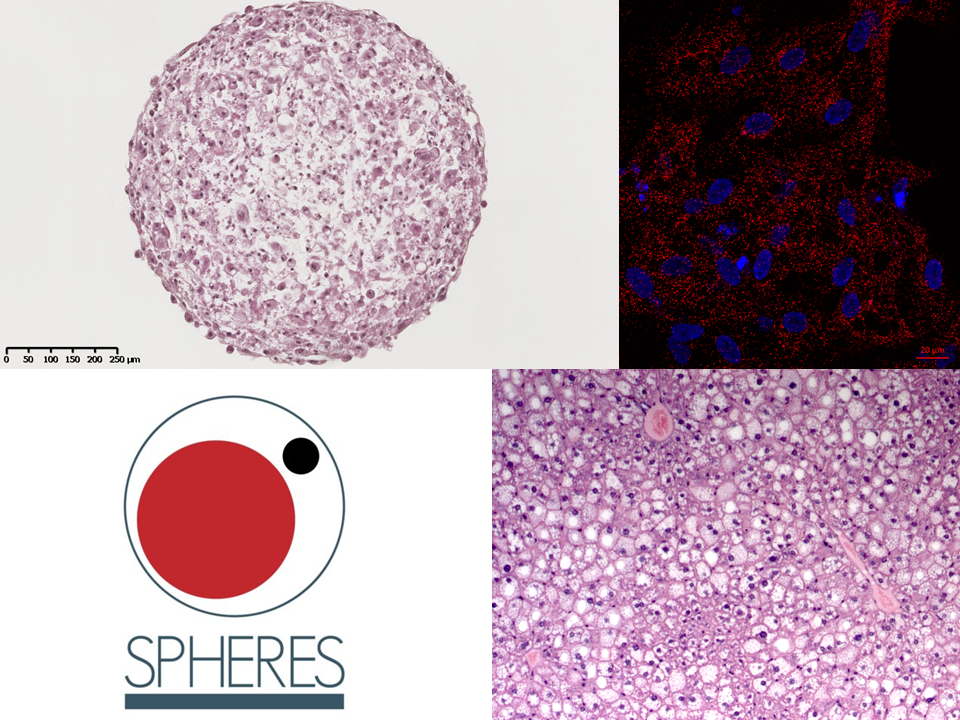 Coordinators : Pierre-Damien DENECHAUD, Etienne MOUISEL, Geneviève TAVERNIER, Dominique LANGIN.
Adipocyte lipid droplet is the main store of energy in the body. Lipid droplet proteins, especially those involved in fat mobilization, influence the metabolism of adipocytes. Adipocyte metabolism is strongly associated with the metabolic disorders observed during obesity. We are studying, in particular, the impact on the liver. These questions are being studied within the framework of the ERC Synergy SPHERES project (link to  https://erc-spheres.univ-tlse3.fr/) and other research programs.
Metabolic organ crosstalk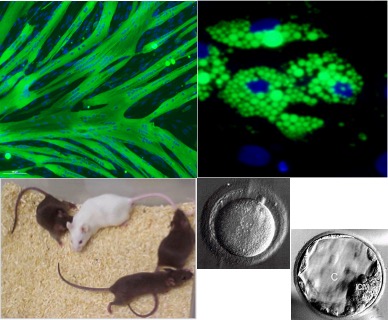 Coordinators : Nathalie VIGUERIE, Sylvie CASPAR-BAUGUIL, Geneviève TAVERNIER, Claire LAURENS, Cédric MORO
The overarching goal of this research program is to elucidate the dynamic interplay between skeletal muscle, adipose tissue and other organs (liver, pancreas) critical for the maintenance of glucose homeostasis and the development of Type 2 Diabetes. DIABKINE project (Occitanie Region/FEDER R&S 2019 – MP0021755 funds): Role of novel exerkines in prevention of metabolic diseases. In this project, we have identified novel exerkines, produced by skeletal muscle contraction, able to mediate some of the beneficial effects of exercice in health via auto-paracrine and endocrine routes such as GDF15 (Laurens et al. JCI Insight 2020).
Translational metabolic research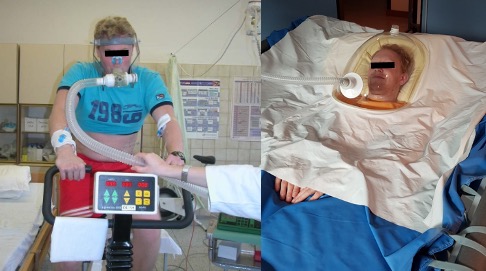 Coordinators : Emilie MONTASTIER, Claire THALAMAS, Claire LAURENS, Dominique LARROUY, Isabelle DE GLISEZINSKI, Isabelle HARANT, Nathalie VIGUERIE, Cédric MORO
Identify adipose- and muscle-derived circulating biomarkers of type 2 diabetes development and remission after bariatric surgery
Impact of artificial gravity and exercise as countermeasures to prevent simulated microgravity-induced muscle atrophy and metabolic inflexibility
Atrial Natriuretic Peptide Orchestrates a Coordinated Physiological Response to Fuel Non-shivering Thermogenesis. Carper D, Coué M, Nascimento EBM, Barquissau V, Lagarde D, Pestourie C, Laurens C, Petit JV, Soty M, Monbrun L, Marques MA, Jeanson Y, Sainte-Marie Y, Mairal A, Déjean S, Tavernier G, Viguerie N, Bourlier V, Lezoualc'h F, Carrière A, Saris WHM, Astrup A, Casteilla L, Mithieux G, van Marken Lichtenbelt W, Langin D, Schrauwen P, Moro C. Cell Rep. 2020. Pubmed
Reappraisal of the optimal fasting time for insulin tolerance tests in mice. Carper D, Coué M, Laurens C, Langin D, Moro C. Mol Metab. 2020. Pubmed
Growth and differentiation factor 15 is secreted by skeletal muscle during exercise and promotes lipolysis in humans. Laurens C, Parmar A, Murphy E, Carper D, Lair B, Maes P, Vion J, Boulet N, Fontaine C, Marquès M, Larrouy D, Harant I, Thalamas C, Montastier E, Caspar-Bauguil S, Bourlier V, Tavernier G, Grolleau JL, Bouloumié A, Langin D, Viguerie N, Bertile F, Blanc S, de Glisezinski I, O'Gorman D, Moro C. JCI Insight. 2020. Pubmed
Interaction between hormone-sensitive lipase and ChREBP in fat cells controls insulin sensitivity. Morigny P, Houssier M, Mairal A, Ghilain C, Mouisel E, Benhamed F, Masri B, Recazens E, Denechaud PD, Tavernier G, Caspar-Bauguil S, Virtue S, Sramkova V, Monbrun L, Mazars A, Zanoun M, Guilmeau S, Barquissau V, Beuzelin D, Bonnel S, Marques M, Monge-Roffarello B, Lefort C, Fielding B, Sulpice T, Astrup A, Payrastre B, Bertrand-Michel J, Meugnier E, Ligat L, Lopez F, Guillou H, Ling C, Holm C, Rabasa-Lhoret R, Saris WHM, Stich V, Arner P, Rydén M, Moro C, Viguerie N, Harms M, Hallén S, Vidal-Puig A, Vidal H, Postic C, Langin D. Nat Metab. 2019. Pubmed

Caloric Restriction and Diet-Induced Weight Loss Do Not Induce Browning of Human Subcutaneous White Adipose Tissue in Women and Men with Obesity. Barquissau V, Léger B, Beuzelin D, Martins F, Amri EZ, Pisani DF, Saris WHM, Astrup A, Maoret JJ, Iacovoni J, Déjean S, Moro C, Viguerie N, Langin D. Cell Rep. 2018. Pubmed
Equipe Cedric Moro/Dominique Langin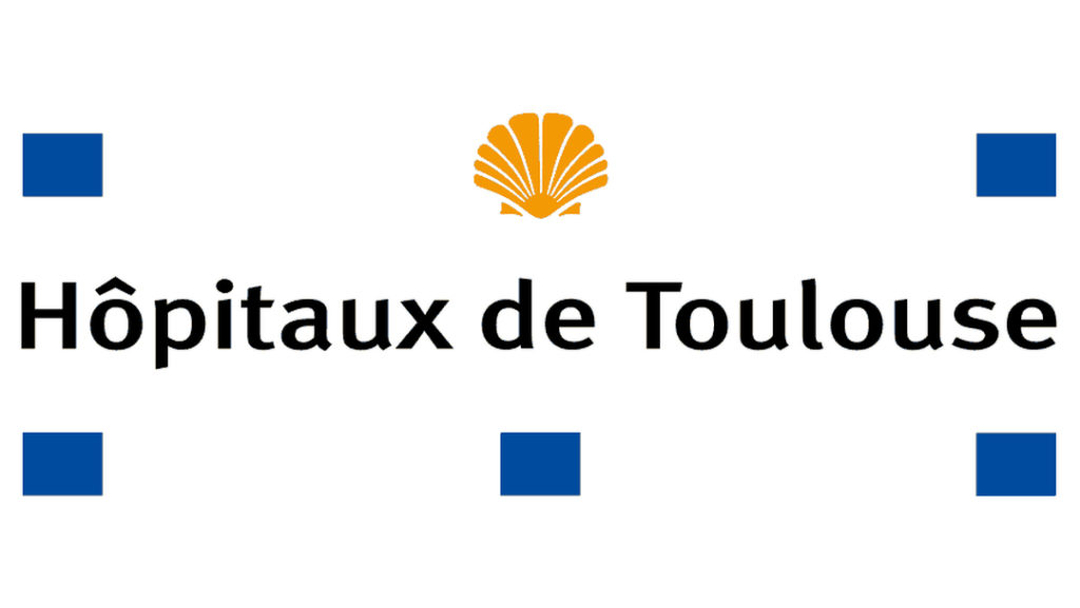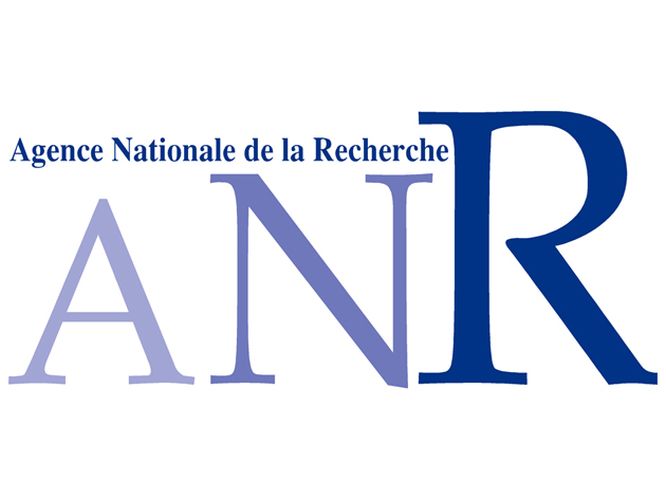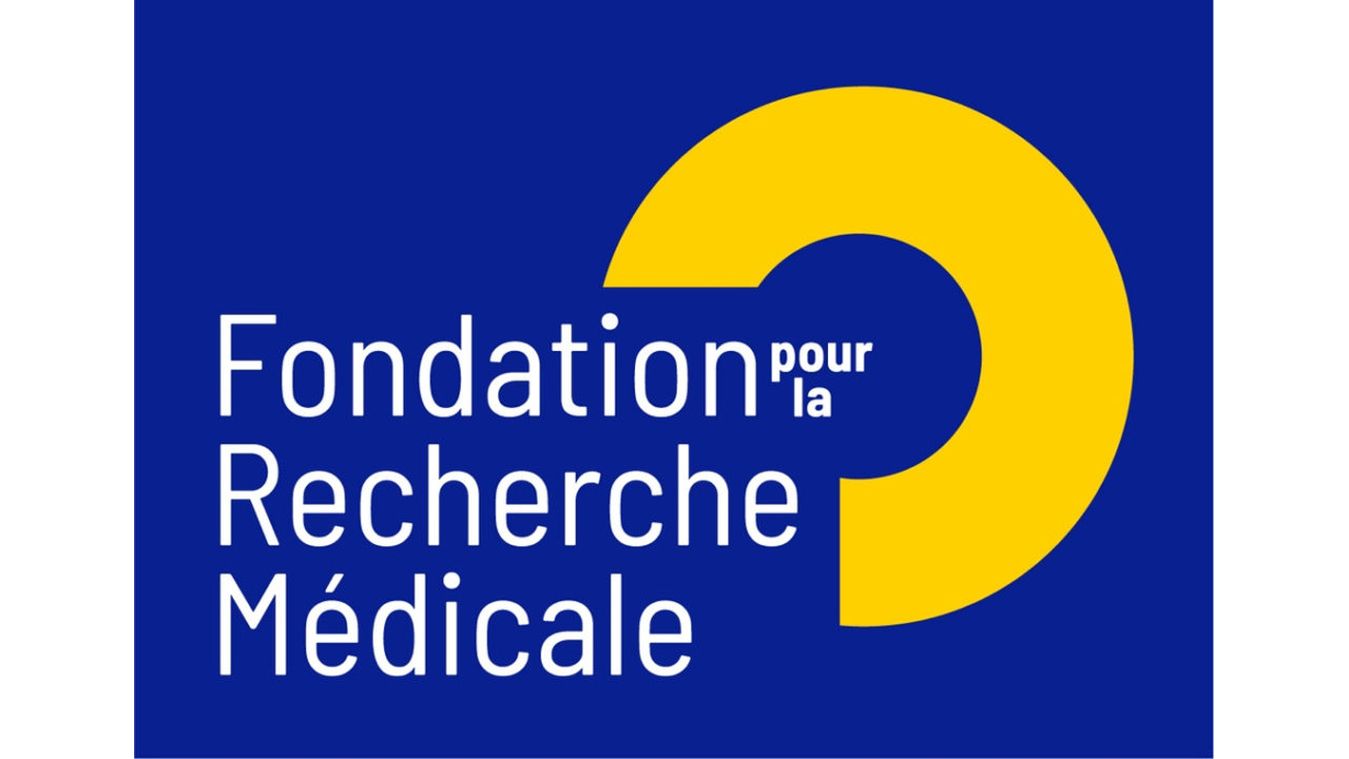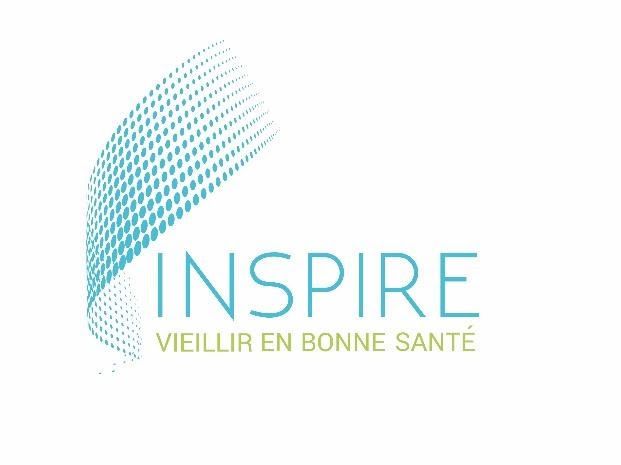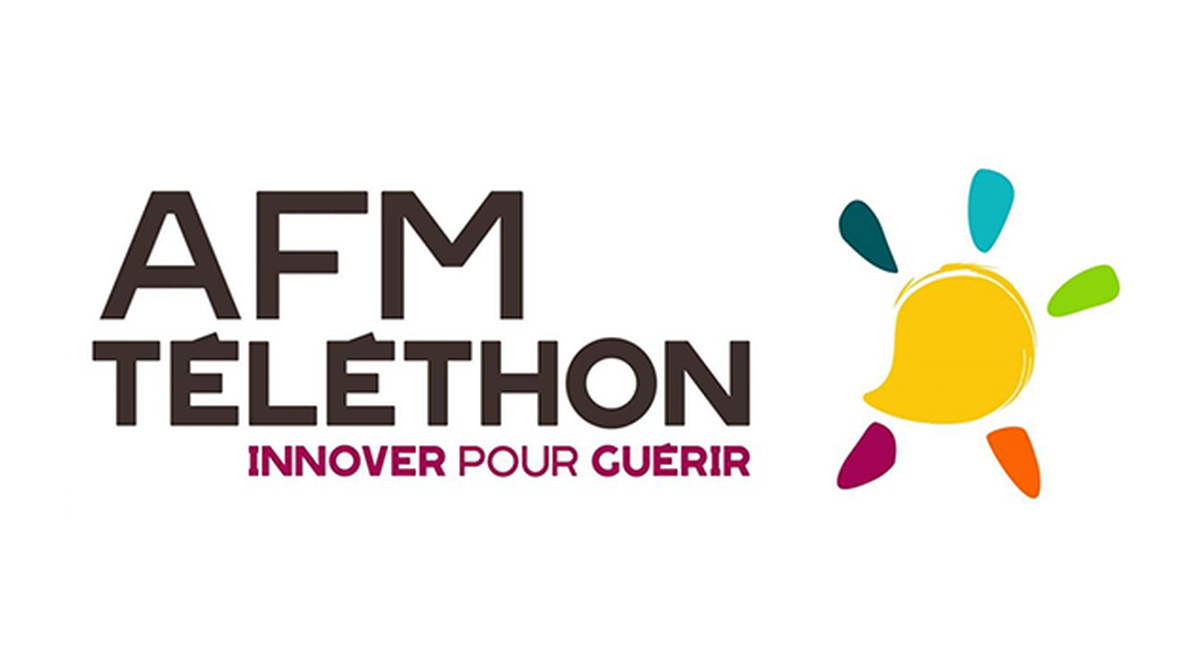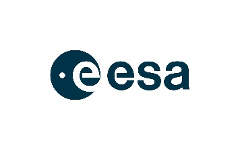 Inserm/UPS UMR 1297 - I2MC Institut des Maladies Métaboliques et Cardiovasculaires
1 avenue Jean Poulhès - BP 84225 - 31432 Toulouse Cedex 4
Tél. : 05 61 32 56 00
Horaires
Du lundi au vendredi
8h30 - 12h30 / 13h45 -16h45